For anyone who hasn't seen this before...I like to share the blog that I post on Thursdays after my spot on our station. It is a double duty kind of thing. I do it, because it gives me a record in case the other blog ever closes. I also like to keep track of whatever deals I find. Also, it takes me a long time to get it all posted their so why not put that effort here too? :) And it is just nice to share. :) If you ever want to check out our station, you can head over to
Radio Shine
, and listen online.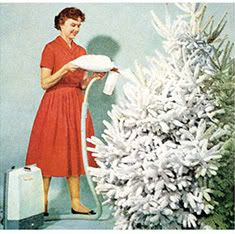 There are a lot of things to cover today, and I expect it will take some time sooooo...I am going to post as I go. Be sure to come back, because as I type, I will be saving and updating.
Aren't you just completely excited about Christmas coming up? I am just thrilled. I can't wait to see my family who will all be gathering in Lake Havasu. Well...not everyone, but quite a few. THAT is probably my favorite thing about Christmas. It is nice getting the chance to see everyone. Don't forget to take lots of pictures on Christmas! It is a great time to start photographs for next year's photo calendar!
On to savings:
As I mentioned this morning, I was out shopping to pick up a few items at Walmart, and I decided to check out the clearance items. I was stoked when I found some very cool Rolling Stone cover art tote bags. They were regularly priced $12.00, and now they are clearance priced at $3.00! The coolest part was that they also had a tag on them for 12 free issues. You don't have to spend a dime for the subscription AND the card was already postage paid too. The fine print on the card for the 12 issues does say that it is an automatically renewable subscription at a low price, but that it does give you a 30 day notice before that. I could not pass this deal up!
****This shocked me. There is another Walmart in the same town, but the other side, and they had these bags too, but they were clearance priced at $7.00. It is always weird to me to see such a huge difference in mark downs. :)
This got me thinking of the things you can do with this tote bag. Tote bags make great gift wrap, and at $3.00 the price is pretty awesome! This tote bag in particular would make a great "Wait and See" gift. Because as Dave said, you can pop a Rolling Stone magazine in it, fill out the card with the recipient's address and mail it in, and leave a note with the gift saying that this is gift number 1 and there will be 12 more to come. :) You could also make it artist related according to cover, and put in CDs by the artist, DVDs, or books if they have them.
My main idea is to try to get creative with your wrapping and save money. Wrapping with a tote bag saves money because it is a double gift that can be reused.
Other wrapping ideas:
Reusable shopping totes -

Yes...some of these are blazing with the store name, but for me that is a big "So What?" I like to use reusable shopping bags when I hit the grocery store, because of the environmental savings and some stores will take money off of your order for using them.
Paper bag Christmas wrap

- If you have it around, definitely think of trying the brown paper bag wrapping. It is especially cool for grandparents if you have the grandkids color some fun designs on the wrapping paper. I know my son's grandma's always appreciated any of his artistic endeavors.
Fabric

-
1---Wrapping presents in fabric can really go a long way for a crafty person or for the family. I have talked with several people who buy inexpensive fabric during sales at the fabric store and then use that fabric to wrap gifts.
2---The fabric can also be used to decorate boxes that you can reuse year after year for gifts (this works great with old shoe boxes and even Pringles cans). My aunt has a variety of beautiful boxes that she purchased that she uses for Christmas gifts every year. With some pretty fabric, you can make your own pretty boxes.
Tins

- Get to the thrift store and check out the tins. Year after year, people make cookies and candy for the holidays for friends and family, and many times those emptied tins are brought to your local thrift store. Head on down and shop around. I usually pick up quite a few for anywhere from 10 cents to 25 cents. It is well worth the look. Make sure you clean them before you use them (I put ours in the dishwasher and dry them up as soon as they are done).
Baskets

- Again, be on the lookout for baskets when you are shopping at local thrift stores or craft stores. If you have themed gifts, a basket is a great way to show them off.
Maps

- If you have maps lying around the house, they also can be used as an inexpensive gift wrap. And if the gift is auto related, it will be even better.
Sheet Music

- Now, I am not sure where you would get your hands on a bunch of sheet music, but doesn't it sound lovely?
Boxes from Christmas Past

- This is something that I have to add in, because it is something my husband's family does. They reuse boxes from past Christmas presents. He told me that they have a wood burning kit box that has made the rounds for years. Isn't that cute?
GIFTS IN A JAR -
I have two gifts in a jar recipes to share today. I was thinking about how much I love getting fancy pumpkin spice coffee during the Christmas season, and I thought it would be pretty awesome if I could locate a jar recipe for something tasty like that. And yay!!!!! I found two!
Pumpkin Pie Creamer
4 teaspoons ground cinnamon
2 teaspoons ground ginger
2 teaspoons ground nutmeg
1 teaspoon ground cloves
1 teaspoon allspice (optional)
1 cup non-dairy creamer
OR
3 tsp. cinnamon
2 tsp. ground ginger
2 tsp. ground nutmeg
1 tsp. pumpkin pie spice
1 1/2 cups dry non-dairy creamer
Combine all of the above ingredients in a small bowl. Pour into pint or 1/2 pint jars.
Directions to attach to jar:
Pumpkin Pie Creamer ~ Use 1-2 teaspoons per mug of hot coffee, hot cocoa or tea.
Chicken Tortilla Soup in a Jar
Now this is something that I think you you might want to combine with a basket, because you add a can of chicken to the package and although the jar recipe doesn't call for it, the directions call for a 10 oz can of diced tomatoes and green chilies. I think it is better to have it all on hand, and think about it, if you get a cute little basket, you can add maybe a cute dish towel, pot holders, and maybe a ladle or some cute soup bowls in addition to the jar. Wow...I digress! Here is the recipe!
1 cup converted long grain rice
2 to 2-1/2 cups crushed tortilla chips
1 (5 oz.) can chicken
Seasonings: Mix the following and place in a thin zipper sandwich bag.
2 T. chicken bouillon granules
2 t. lemonade powder with sugar
1 t. lemon pepper
1 t. dried cilantro leaves
1/2 t. garlic powder
1/2 t. ground cumin
1/2 t. salt
1/4 cup dried minced onions
Size of jar: Quart
Place ingredients in jar in this order:
1. Place rice in jar first.
2. Place seasoning packet into jar next. Gently flatten bag so it is visible from all sides of jar.
3. Fill jar with tortilla chips.
4. Put lid on jar.
5. Attach can of chicken to top of jar.
6. Decorate jar.
7. Attach the following recipe to jar.
Directions to attach to the gift:
Tortilla Soup
1. Carefully empty tortilla chips from jar into a dish. Set aside.
2. Remove seasoning packet. Set aside.
3. Place rice in large pan. Add 10 cups water and 1 (10 oz.) can diced tomatoes and green chilies and seasonings from packet.
4. Bring to a boil. Lower heat, cover and simmer 20 minutes.
5. Add tortilla chips. Cover and simmer 5 more minutes. Serve immediately.
Makes 12 cups soup.




Inexpensive Eats Coupon!!!!
I love El Pollo Loco, sadly, I don't live near an El Pollo Loco anymore, but I know there are several around in Arizona. Sooooo check out the special coupon deal El Pollo Loco has from now until December 17th. They have a coupon for their citrus-marinated, flame-grilled skinless chicken breast meal with fresh steamed vegetables, a garden salad and fresh salsa. Using that combo is only 275 calories and the coupon is for $2.75!
Coupon Link:
El Pollo Loco

MUSIC MUSIC MUSIC
Don't forget to check out the 25 days of free at Amazon.com and get yourself some Christmas music. Today's song is

Silent Night by House of Heroes

.
Link:
25 Days of Free
iTickets.com has

Noel (Glory to Your Name) by Sonic Flood
Link: iTickets free music
New Release Tuesday has a free download this week from December 8th to December 14th for

Chris Tomlin's Emmanuel

(Hallowed Manger Ground) from the CD

Glory In the Highest

and they also have a free download of

Nate Flowler's On My Way

from the CD

Wherever You Go

.
Link:
New Release Tuesday

GREAT BUYS!
Amazon.com again has some pretty awesome deals this week on magazine subscriptions. There are several available for just $5 and just to name a few: Redbook, Good Housekeeping, Country Kitchen, and Smart Money. There are more, so check out the link below! This sale ends on December 12th!
Link:
Amazon Magazine Subscriptions $5.00
Amazon also has some great album downloads for $5.00. One of the albums up is Switchfoot's Hello Hurricane. There are quite a few in many different genres so be sure to check it out.
Link:
Amazon Music $5.00 album downloads.
MORE FOODIE DEALS
Check out Restaurant.com's special Feed It Forward event!
Details from the site: Through Feed It Forward™, you have the opportunity to give from the heart and enrich the lives of people around you through the gift of meals and memories. Give a free $10 Restaurant.com Gift Certificate to 30 different people, everyday until Christmas. Simply choose whom to give to and we take care of the rest.
Sounds pretty nice!
LINK:
Feed It Forward with Restaurant.com
Restaurant.com is also a great place to get great deals on gift certificates for dining out. There are a lot of restaurants who participate. Some provide $10 gift certificates for as low as $4.00 and $50 gift certificates for $20.00. It is very easy to navigate and see what you might like to purchase. You can also search by state, city, regions, and zip code.
LINK:
Restaurant.com
Shopping AFTER Christmas - Don't forget that there will be many great sales after Christmas is through. But don't just hit the department stores. Check out all the awesome deals that are going to be at your local thrift stores. Lots of people will be cleaning out their closets and homes to make room for the Christmas presents they received. This is always a great time to see what might be arriving at the thrift stores.
GROCERY SALES
Fry's
-- California navel oranges 39 cents a pound
-- Hunts pasta sauce 26 to 26.5 oz 88 cents each
-- Fry's pretzels 12-15 pz $1.58 (don't forget that if you chop these up, they make a great breading for chicken and fish).
Albertsons
-- Hormel Premium sliced Ham $1.19 pound
-- Red seedless grapes 99 cents
-- Libby's canned veggies 2 for $1.00
Safeway
-- Rancher's Reserve London Broil $1.77 a pound
-- Whole Boneless Pork Loin $1.77 a pound
-- Lucern shredded or chunk cheese 6 to 8 oz 99 cents (limit 3)
-- Braeburn or Granny Smith apples 47 cents a pound
Thanks for dropping by!