Again, I am sharing a bit of my day job with you. On Thursdays, I do a quick little segment called Kelly's Thrifty Tips at my day job at Radio Shine. Last week was Thanksgiving so I didn't work or post, but I thought today's would be fun to share.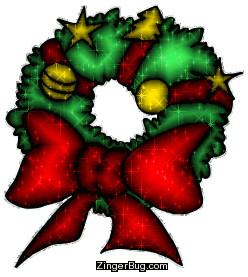 Christmas is almost here! I have been majorly busy with planning out the holidays, I am sure you have been as well. I covered a few bases for saving money this morning, but let's go a little more in depth.
DECORATING -
December is a great time of year to save on decorations. You can stock up on the Fall decorations that are now marked down and after Christmas, you can rock the stores for all the fabulous markdowns on Christmas decorations. But...you can also do a little creative decorating on the cheap with things you have at home.
Reader's Digest Christmas Trees - This is a little something a teacher taught me years ago. If you subscribe to Readers Digest, great! If you do not, it is all good, because you can often pick some up at your local thrift store or get some of someone who already has a subscription. Basically you simply remove the front and back cover and the proceed to fold the pages together so that the top edge of the page rest against the glued binding of the magazine making a triangle. The overhanging part of the triangle should then be folded up into the paper to make it neat. But...rather than me fumble through it, check out the link I found AT Reader's Digest. I guess a lot of us did this in school!
Link:
Reader's Digest Christmas Tree
I also found a cool yarn wreath made out of odds and ends (specifically yarn, buttons, scrubby pads, and what looks like the button part of a flannel shirt) on the cover of one of my other favorite magazines Ready Made. I have the magazine at home and plan to try it out.
While on the hunt for yarn wreaths, I also found the most amazing tutorial from Katie Runnels at The Constant Gatherer. This is so easy and beautiful. It is absolutely a wonderful way to make a pretty wreath you can use for Christmas decorating or any other holiday!
Link:
The Constant Gatherer Yarn Wreath Tutorial
You can also decorate your tree with some old fashioned touches like strings of popcorn with or without cranberries. This is also a fun activity for the kids. I recall doing this at a friend's home, and I wanted to do it ever since! I have also caught some cool activities for homemade Christmas ornaments. Look around...you will be surprised at all the cool things you'll find.
DECORATE WITH CHRISTMAS MUSIC
As I mentioned this morning, you can also create a Christmas mood inexpensively by decorating with music. Amazon has made it ridiculously easy to spread the holiday cheer each and every day with free Christmas music. Check out these links:
25 Days of Free Christmas Music at Amazon - I loved that the first song was Casting Crowns "Joy to the World." It is still there as well as two other songs. I don't know how long the songs will stay up, but each and every day, Amazon will supply you with another new Christmas music freebie.
LINK:
25 Days of Free
Amazon has 28 FREE Christmas songs. You can totally pick and choose here. It is one download at a time. I was really excited to see such artists as Jars Of Clay, Big Daddy Weave, Point of Grace and Barlowgirl. Be sure to check this out.
LINK:
28 Christmas Songs
Also check out Sampler Claus at Amazon for more free music. You can find tunes by Frank Sinatra and Robert Goulet here.
LINK:
Sampler Claus
JAR RECIPES
I have given you a jar recipe for gift giving every week, and since I had last Thursday off, I thought I'd share two with you this week.
Blizzard Bites
Bakespace.com has an awesome recipe for this yummy gift in a jar snack. This looks really pretty. Just click on the link for the directions.
Link:
Blizzard Bites
Milk Bath
There is not much easier that this recipe. All you need is some powdered milk and essential oils. You can pick up essential oils at a health food store or natural food store like New Frontiers, Whole Foods, Trader Joe's or even online. Use a jar that will hold a cup of the milk bath.
Mix 1 cup of dry milk (yep the stuff you buy in any grocery store) with 8 drops of essential oil (you can add more if you like a stronger scent). The essential oils are roughly $4.99 to $7.99 for a small bottle, and trust me, they go a long way! You can dress up your jar with ribbon, the directions, and even a cute little measuring scoop, spoon, or even a pretty spoon from a thrift store tied on with ribbon.
Tag Directions:
Directions: To use, add to running bath water.
FREEBIES
I found an awesome freebie for an Oriental Trading 2010 calendar this week thanks to one of my favorite sites
Hey It's Free!
You are definitely going to want to act on this quick, because the free calendars roll in and out FAST.
LINK:
Oriental Trading Calendar 2010
Free Coffee:
Nestle's Taster's Choice has free samples of their coffee available right now. I have had these before, and they are great for a quick instant cup of coffee.
LINK:
Nestle's Taster's Choice Samples
MORE FREE MUSIC
Free CCM has Todd Agnew's "Did You Know" as well as songs by Sarah Groves, Skillet and Phil Wickham.
LINK:
Free CCM
Don't for get to check out the free tunes at iTickets. Right now you can get a free download of Jonny Diaz song "You Are a Storm" or "Beautiful Miracle" by the Sonflowers.
LINK:
iTickets
GROCERY SAVINGS
My Top Ten
Safeway:
--Tropical Mangos 2 for $1.00
--Hass Avocados 2 for $1.00
--Buy 5 Kraft Singles, Shredded or chunk cheese, Philadelphia cream cheese, or Velveeta and save $5.00!
Fry's:
--California Cuties Clementines 3 pounds for $2.37
--Boneless 1/2 pork loin $1.77 a pound
--Many $1.00 sales are up at Fry's from Chef Boyardee to Hunts Tomatoes.
Albertsons:
--93% Lean Ground Beef $1.77
--Boneless, skinless chicken breasts $1.57
--Albertsons is also hosting a mix and match 10 for $10 sale so be sure to check it out and maybe pick up a 3 pound bag of navel oranges, Progresso Soup or Albertons buttter plus a whole lot more!
Have a great day!!!!