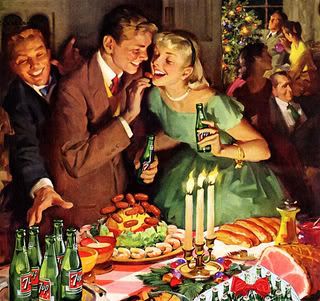 Wouldn't it be great to win a few great items for Christmas? How cool would it be to bless the ones we love with some of the cool prizes we have won on the internet! Here are a few I wouldn't mind winning and gifting! Heck, keeping would be cool too! ;)
I am a huge fan of James Patterson, and I have devoured just about every book he has written. His Alex Cross books have been one of the biggest bonds between me and my dad. We both are crazy about them. This is why I would love to get my hand on this giveaway at
Lori's Reading Corner
. Three of her readers are going to win I, Alex Cross! This is your run and get it shout out! This giveaway ends on 11/17!!!! GO!!!
Lori's Reading Corner
also has two AUTOGRAPHED copies of Turn Up The Heat by
Susan Conant and Jessica Conant-Park
. I just love cozy mysteries and this looks like one to totally get hooked into! Plus who doesn't love and appreciate an autographed book? This giveaway ends on 11/30!

This is something special that everyone should get involved in! Every year my son writes a letter to Santa Claus and he leaves it next to Santa's cookies. Well this year, if we bring that letter to Santa's mail box in Macy's, they will donate a dollar to the Make a Wish Foundation up to 1 million dollars! Think of all the wonderful wishes that can be granted with this seasonal gift! AND Macy's has also been giving many bloggers the opportunity for their readers to win $25 gift cards! One of those blogs is Three Different Directions! Head on over and maybe your wish will come true! Giveaway ends on 11/28!




The Mom Buzz
is another new blog to me, and you definitely will want to check out the wonderful holiday giveaways on her blog. One of my strong desires is to win a two gallon tin of cheese, caramel and buttered popcorn from
The Popcorn Factory
. Check out the review. Check out The Popcorn Factory! This giveaway ends on 11/27
I fell in love recently with the absolutely adorable little Fairy Outfits at
Fairy Gram
. Can you imagine the delight that would shine in the eyes of the little girl that gets presented with the cutest little wings, tutu, ribbon wand and more? They are so cute, I wish they had them in my size! Check out the review and giveaway at
Outnumbered 3 to 1
! This giveaway ends on 11/27!
Oh these delightful Fairy Grams! Who wouldn't want to surprise a special little girl with these adorable outfits. Talk about making dress up fun! There is another chance (we are all jumping up and down here!) to get one of those darling little outfits for that little lady! Head on over to the lovely
Over Thirty Mommy
and read her review of
Fairy Gram
. Don't miss out on the cute pictures of her little one all decked out in her fairy finery! This giveaway ends on 11/28!!!!
I have a niece who was recently engaged. She is an absolute doll. I love her to death. She doesn't have much so I have really been mindful of checking out the bargains for her. She also doesn't have a lot of time, so we have been browsing sites that can cover many details. I was DELIGHTED (seriously I had to cap it because I was so happy) when I saw the review and giveaway for
Beau Coup
on
A Couch With A View
. This Giveaway ends on 11/22!
My lips have always been a priority. I do not leave the house without lip balm. I have lip balms in every room of the house, and I also make sure that my son takes one to school and has one on his dresser to use before he goes to bed. You simply have to care for your lips. One of my favorite brands is Softlips which I like because not only does it keep my lips protected and moisturized, but it tastes yummy too. Nichol at
KiddiesCorner Deals
is definitely a Kindred Spirit. She has an awesome review which pretty much covers why Softlips is so great, but also will fill you in on the exciting new flavors they have out for those of us who love a little delish in our lip balm! Check it out because there is also an awesome giveaway too! One winner is going to win four winter limited edition flavors which are sugar & spice, sugar plum berry, sugar cookie and winter mint! Giveaway ends on 11/28!
Another great giveaway at
KiddiesCorner Deals
is a $25 gift certificate to The Boys Store. When my son was born, there weren't a lot of great outfits for boys. Mainly everything was sport themed or loaded with puppies and teddy bears. Well...I could get some things at some very expensive stores but with a child growing like a weed, that was pretty rough too. It is nice to see a store that is exclusively for boys. The styles are great, and the clothes are durable. Check out Nichol's review and definitely peruse the website. I fell in love with the long sleeved Rocker Boy shirt by Wes and Willie. This giveaway ends on 11/27 so get going!
Do you love pearls? I do. There is something so shimmery, natural and pure about them. I also simply love how a pearl is made. I love that the pearl is made in response to basically an irritant. It is kind of a way I have tried to live my life now. Take an irritating situation or an uncomfortable situation and turn it around into a lesson learned (your pearl of wisdom). Kind of nice. Check out
KiddiesCorner Deals
, because Nichol has a review and giveaway for a very beautiful lavender pearl bracelet from
PearlParadise.com
! You have got to get in on this! Giveaway ends on 12/1!!! Go! I'll be here when you get back! :)
My husband and I do not go an hour together without telling each other a simple "I love you." We truly love hanging out together and are always looking for fun things to try. When I caught the new review and giveaway at
Leslie Loves Veggies
for
Hot Lunch
I knew I found something that we would both love. The best part is, I can do this as a total surprise! They have awesome themes that are sure to make a pretty fun date time for you and your significant other. Check out Leslie's fun review and enter that awesome giveaway! Ends on 11/30!
Because I am organizationally challenged, I have three bags that I take too and from work every day. It is a gigantic pain, and I have often wished I could find one bag that would work for me. I think I just may have found the bag.
Leslie Loves Veggies
has a review and a giveaway for
O Yikes
! bags. These bags are definitely worth looking at. I in particular am very interested in the 247 messenger bag. It is roomy to hold a laptop and much more! This just might be the answer to the comfort I need, the function I have to have and the look is pretty awesome too! This giveaway ends on 11/30!
One of my favorite things to get for Christmas is homemade candy. I love fudge and chocolate toffee. Sadly, most everyone I know has given up on the candy making tradition. I actually made fudge and I have dabbled in toffee.
Leslie Loves Veggies
introduced her readers to Enstrom's World Famous Milk Chocolate Almond Toffee in a review recently. My mouth watered with each and every word, but then I went to
Enstrom's
site and WOW! They have some serious confection lover's delights! To make this review even more delightful, one reader is going to get a pound...yes a pound of Enstrom's World famous Milk Chocolate Almond Toffee! Weeeee!!!!! Enter now because this giveaway ends on 11/25!
I have been captivated by the scent of men's colognes since a boyfriend of mine bought some Halston Z 14. I would have followed that young man anywhere! Then came Calvin Klein's Obsession, and truly I was obsessed! One of my favorite things is when I can still smell my husband's cologne on me after hugging and kissing him goodbye and we both head off to work. THAT is one of the best things. We are always trying out new scents. When I read the review for Kennth Cole Black at
Frugal Housewife
, I had a feeling this would be a cologne that my husband and I would both enjoy. Him wearing it, and me enjoying the scent! Check out the review and giveaway! It ends on 11/29! :)
Is there anything better than a company that gives back? I really appreciate companies that are socially responsible and take the time to bless others.
Leslie Loves Veggies
is definitely on the same page and totally glows in her review about
Bake Me A Wish!
They specialize in gourmet cakes that really look divine! And from what Leslie wrote about her experience with the Triple Chocolate Enrobed Brownie Cake and Chocolate Mousee Torte Cake (the prize), they taste divine too! This giveaway ends on 11/30!