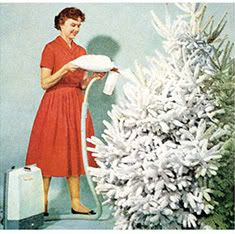 With Christmas coming, it is really nice to find all these blogs who have awesome gift guides to inform you and some pretty awesome giveaways too. I thought that I would give you a little peak and five from one of the sites I love. Trust me though, there are many more, and I plan to show a few more in the days to come. First though, let's start with The Dirty Shirt. The Dirty Shirt has great product reviews that always seem relevant to what I am looking for. And right now there is a great Holiday Gift Guide. Be sure to check it out. There are a lot of giveaways there too, but here are the FIVE I thought I'd focus on.
I am hoping to do a serious fitness turnaround in the upcoming year. One of my big hopes is to get my hands on the awesome Wii Fit Plus and Jillian Michael's new Wii game Ultimate Fitness Challenge 2010! Talk about a motivator!
The Dirty Shirt
just happens to be hosting a giveaway right now thanks to the Sports Authority who is partnering with Nintendo to seriously help us all make some fitness headway. Enter now, because this giveaway ends on 12/2!
I love board games. Actually my whole family does. One of my favorite things to do is to kick back and just enjoy some family time with a good game. It can be Monopoly, Cranium, Scattegories or really just about anything that gets the family going. This is the reason I jumped for the giveaway at
The Dirty Shirt
. The game is called Blurt, and my son will LOVE it. He loves games that are fast paced. I love games that involve words. Blurt is totally a win-win. This giveaway ends on 12/08
When I was a little girl, I loved to make believe play. I use to save up macaroni and cheese boxes and other items to make up my pretend kitchen. I had some plastic goodies too and a little pantry. Recently I was perusing the other fabulous giveaways at
The Dirty Shirt
, and I found
Pretend Play Kitchens
! They specialize in high quality wood playthings! They have everything your child will need to have some serious fun! They have kitchens and simple accessories. I cannot wait to show these items to my husband! Right now you can enter to win a cupcake stand set. This set is high quality construction, but totally cute as can be! This giveaway ends on 12/6
The next giveaway I'd like to highlight from
The Dirty Shirt
is for a $100 gift card to
BevShots
. When I first saw the posting. I thought it was for some kind of online liquor store. I read on and was wowed by what I saw! You have to check this out. BevShots are prints of beers, wines and cocktails photographed under a microscope and turned into art! I thought I'd see gigantic bubbles. Oh definitely NOT! Check this out. You will not be disappointed. Giveaway ends on 12/01
I need a getaway. I love road trips, and I guess it is from my Griswold kind of upbringing but road trips are my ideal vacation. There is nothing like taking a trip across the country and seeing another neighborhood, town, and another way of life. This is the main reason I HAD to enter
The Dirty Shirt
giveaway for a one night stay at The Holiday Inn Express. Check out the review! It is pretty darn nice! The Holiday Inn Express also has a great breakfast start! This is an awesome giveaway that you really should take a chance on. Giveaway ends 12/2!