I want to start this giveaway posting with a big thank you to all the generous bloggers out there who give their time to review and giveaway some amazing products. I really appreciate what they do, and I am sure you do too. I will be posting more giveaways soon, so if you don't see yours, feel free to let me know. I will totally jump on it this weekend! :)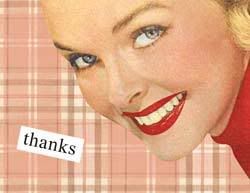 Leslie Loves Veggies has an awesome review and giveaway scentsational (yes purposefully misspelled for cuteness) perfumers
Heaven's Alchemy Exquisite Perfumes
. I love the idea of winning this bag of Heaven's Alchemy's fabulous Exquisite Perfume. That is 13 concentrated perfume oils in .9 ml vials with applicator cap. How sweet! This giveaway ends on October 18th! Which is my niece's birthday...but I digress. Go check it out!
I love relaxing with some lavender. I have a small bottle of lavender essential oil, I have some Dr. Bronner's hemp soap with lavender, and I have a lavender eye mask. It is so easy to feel better after a stressful day when I get a little time with my lavender mask. I was wowed when I saw that
Leslie Loves Veggies
is hosting a giveaway and a review for
Russell Organics French Lavender Shower Gel. There will be four winners! Giveaway ends on October 13th!

I am a water fanatic. I made an effort a year ago to drink more water. It is a rare occasion that I am not seen with my Sigg water bottle. So again when I saw there was something new in water bottles I took notice. I can thank Leslie Loves Veggies again, because she has a review and a giveaway for a Kor Hydration Vessel. Such a cool name and concept, and Leslie Loves Veggies will have THREE WINNERS!!! You are going to want to check this out even if you don't take the leap and enter. But hurry up and enter as this giveaway is history on October 11th!

Ice Fairy's Treasure Chest is hosting a fabulous giveaway for a DownEast Basics outfit. I just perused their online catalog and pretty much fell in love with many of the sweaters, tops, and dresses, but I also fell in love with the reasonable prices. YOU definitely should check them out! One of Ice Fairy's Treasure Chest readers is going to win a full outfit of their choice which can be two tops, a top plus a skirt or a dress. This is a giveaway you can't pass up! Ends October 16th
There is a new blog in town and it is all about being frugal. Be sure to take a moment to check out the
A-B-C Frugality blog
. Allysa and her family are living a frugal lifestyle and have a blog to give readers some cool pointers and for a head start has a giveaway for a $10 CVS gift card. What a way to start a giveaway! :) I love CVS. That is one of my fave places to save. This giveaway is ending on October 10th so you might want to click on over!
Speaking of gift cards...how about a $20 Target gift card? Oh who couldn't use that with the holidays heading in at full force?
Frugal Living and Having Fun
is hosting a fabulous giveaway for this $20 Target gift card. You don't want to pass up this opportunity for not just a chance at a gift card but an opportunity to find more ways to spend wisely! Ends October 22nd!

Frugal Living and Having Fun
is also hosting a handmade card giveaway. One lucky reader is going to get some beautiful hand made autumn themed cards. I have got to learn how to do this some time. :) This giveaway ends October 10th!
I am a messy cook. And I mean messy. I get everything on the stove and on myself. My husband thankfully is quite pleased with my cooking and more than willing to clean up after me. That works for the stove, but it doesn't work for my clothes which is why I NEED to win a fabulous hot little apron from
Flirty Aprons
. Have you seen these adorable pieces? Head on over to
Penelope's Oasis
, because you can check a review and a giveaway! One of her followers (yes you need to be a follower) will win a Flirty Apron. This giveaway ends on October 16th.
Who loves pearls? I am crazy about them. When I was a teenager, I desperately wanted a pearl necklace, but I simply was not financially able to get one nor was my family. When I got my first job, I began to save up for a strand of pearls. I began socking away a little money here and there and when I was 19, I finally saved up enough for my first pearl necklace. I just loved it. I didn't wear it often, because it truly was special and meant a lot to me. I still have it and wore it on my wedding day. Now I would LOVE to get myself another necklace, and oh the joy I felt when I saw that
Katydid and Kid
is hosting a review and giveaway for beautiful lavender pearl necklace from
Pearl Distributors
! I am hoping to win, but I was pleased to find that Pearl Distributors has excellent prices so I just may be able to get an accessory for that necklace! Giveaway ends on October 12th.
Lastly but not leastly, there is an awesome Walmart $40 gift card giveaway at
Brandy's Big Bargains
! This is a giveaway that can't be missed! There are a lot of ways to enter, and a lot of great tips to find out about while you are there! Giveaway ends on October 30th!