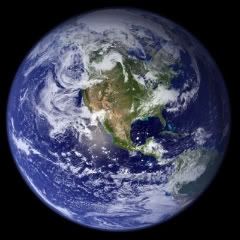 Oh there are so many wonderful things about the Blogosphere. You can get pointers on saving money, find out life in Arizona isn't so different from life in Hawaii, you can see and learn about products before they hit the stores, and you can win amazing prizes on blogs. Here are some giveaways for you to enjoy!
Bookin' With Bingo
- It is almost impossible to keep up with the wonderful giveaways that are here at this great blog. Here are a few things you can win right now:
Swimsuit by James Patterson and Maxine Paetro
- Let me tell you, if James Patterson is involved...I am reading it! Ends June 25
April & Oliver by Tes Callahan
- A book about childhood friends and secrets! Count me in! Ends June 20.
Double Audio Book Giveaway
- Win The Scarecrow by Michael Connelly or Cemetary Dance by Douglas Peston and Lincoln Child. One winner will win both! Ends June 12
Bookluver Carol's Reviews has a great giveaway for a really cool looking summer type read about well...summer and boys. It is
Twenty Boy Summer
by Sarah Ockler. This giveaway ends June 30, but there are 5 copies to win!
THIS is huge...
Christian Personal Finance
is celebrating two years with two great giveaways! Check it out! You can win a Wii! Or...wait for it...an Ipod! How cool is this? Very cool, and you do not have a lot of time. Giveaway ends June 4!
Couponing 101
is giving you the opportunity to win a $100 dollar Amazon Gift Card thanks to Mr. Rebates! Act now...ends fast June 2 (11:59PM)
Booking Mama has an
Awesome Summer Beach Bag Reads giveaway
. Ten books! Can you believe it? Ten books. Here is what is up for grabs: The Secret Speech By Tom Smith; Julie and Julia By Julie Powell; Swimsuit By James Patterson , Maxine Paetro; Obama's BlackBerry By Kasper Hauser ; A Summer Affair By Elin Hilderbrand ; When You Are Engulfed in Flames By David Sedaris ; Any Minute By Joyce Meyer , Deborah Bedford; The Book of Lies By Brad Meltzer; Kill for Me By Karen Rose; Miscarriage of Justice By "Kip" Gayden. You have until August 15.
While at Booking Mama you also might want to check out her giveaway for
Mating Rituals of the North American Wasp by Lauren Lipton
. This has been extensively toured, and I don't know about you, but I WANT IT! Giveaway ends June 10!
Alyce from At Home With Books
is having a wonderful book giveaway. She is cleaning off her bookshelf and kindly offering some great titles to the winner: The Little Giant of Aberdeen County by Tiffany Baker; The Rose of Sebastopol by Katharine McMahon; The Domino Men by Jonathan Barnes; My Little Red Book by Rachel Kauder Nalebuff. End June 29
Luxury Reading
is hosting a giveaway for Stealing Home by Allison Pittman. This giveaway ends June 5.
Have FUN!!!!!