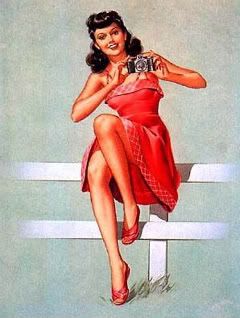 I have been a little busy lately, and I have not really had the opportunity to enjoy some amazing giveaways. I decided since I was planning on staying up late for Conan's last late night show, I would enter a few giveaways. Here is what I found that totally was right up my alley!





I don't know what it is about marriage, but I have discovered that although I eat better than I ever did...I am gaining some significant back space. I think I have found the answer...Bollywood Bootie. How cute is this DVD? I could totally use an alternative to the DVDs I have now. So if you would like to win head on over to
Book Room Reviews
for your chance to win!






East Coast Wahine
is having an incredible giveaway! You can win a Hawaiian Decorative Take Out Gift Box filled with 1 Island Wahine soap bar and a matching bottle of Island Wahine Body Lotion. You will also receive a Hawaii's Flowers 2009 Calendar! Not bad for a first giveaway. Let's face it...this is GREAT! The drawing is February 28!



Go to
Simply Stacie
for an incredible giveaway opportunity from Nicki Leigh Bath and Body. :) You can win a lip balm or fragrance. Nicki Leigh really cares about sensitive skin! This giveaway ends February 26 so get going!



While you are at
Simply Stacie
, check out her giveaway for Jeweled Ambrosia. You can win earrings or a beautiful pendant. Jeweled Ambrosia has some lovely pieces so you really are going to want to take a peak. :) This particulaqr giveaway ends on the 24th of February.



Okay...that is all for now. I am done watching Conan, and I am going to check on my email. Have a lovely weekend!!!!!