Oh as I go on, I wonder what movie will pop into my head next. My brain is full of surprises. Sounds silly doesn't it. Well, it wouldn't sound that silly if you ever got a glimpse into my dreams. I have ACTIVE and crazy dreams. I am the heroine of a dozen mysteries, and really I always wonder what I am going to do next. I am one of those people who love dreaming because they are like mini movies in my head. That is not getting me to my next film though...is it?
Okay without further ado...
M is for Mad Max Beyond Thunderdome:
Ohhhhhh baby I loved this movie! I saw this movie the summer I graduated from high school (1985), and I just loved it to bits! First of all Tina Turner was just so evil and domineering. You could not wait for her to finally get hers. She was a powerful ruler of a post apocalyptic community in the desert.

Mel Gibson was just plain jaw dropping. I admit that I had a major crush on him at that time.


This had it all from the setting in the desert, the costumes, the raggedy looking cast, and enough actors in it who weren't famous to make it believable. Hats off to Tina Turner who definitely was quite in the famous mode at that time, but still held to her character so fiercely you were definitely NOT seeing Tina Turner but Aunty Entity. Great song too..."We Don't Need Another Hero" That song rocked. Well freakin done!
N is for A Nightmare on Elm Street (minus the A):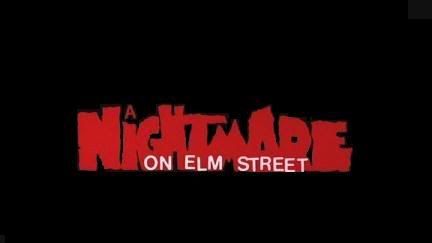 I don't know if this film impacted me because it introduced me to Johnny Depp or what, but boy did it impact me! Actually I do know why. I watched this one while I was still in high school and it petrified me. It is funny to see it now, because it really isn't that scary in the special effects end. I think it was the idea of someone attacking you in your dreams. As I mentioned above, I am a dreamer and my dreams are like film to me. Things happen to me in my dreams that are fun but occasionally a bit scary. I am a lucid dreamer, thank God, and that helps me eventually when I realize it is only a dream. Since I did dream so clearly, I really understood the whole idea of this crazed killer attacking the victims in their sleep because he could control the dream atmosphere. I had a lot of nightmares after this movie. So again not saying this impacted me in a positive way...well....there is still that whole Johnny Depp part. ;)
O is for Oliver!
Oliver! was my first movie musical. I saw this on a school field trip in the sixth grade. Now I can see it on DVD. Even then the movie was old. I had no idea how old at the time. It came out in 1968. The movie followed the story of Oliver Twist but it followed it to music. It was kind of strange seeing this musical version of the Dicken's classic.One of the things I found funny was the boy Jimmy in H.R. Pufnstuf was the artful dodger in Oliver! His name is Jack Wild. Do any of you remember H.R. Pufnstuf?
P is for Pee Wee's Big Adventure: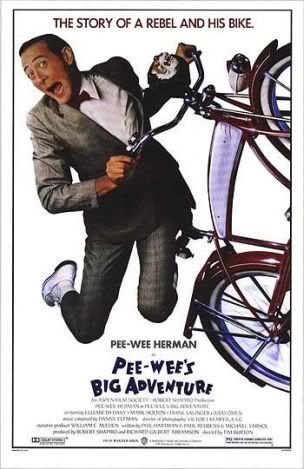 Sorry but I realize that today's blog of movies is all about my movie experiences during my school years or just getting out of school years. I didn't plan it, but I watched Pee Wee's Big Adventure during that same summer that I graduated from high school. It was an audience pleaser. Everyone laughed out loud over some pretty silly stuff (the big shoe dance for example), and EVERYONE jumped a mile during the Large Marge Scene. At this point, the film doesn't rock me like it once did, but I like it for nostalgic reasons. Now get out those big shoes!!!!